Writing is a skill. Parents are always looking for ways to help their kids learn to write. Though it takes time and patience to master the art of writing, it is never a difficult task to accomplish. Some children have it in their blood and for a few others need these skills to be incorporated in their daily routine.
There are a lot of methods starting from daily reading and writing sessions to fun-filled activities to improve a child's writing skills. These will help a child build on his or her skills in no time.
Create an alphabet book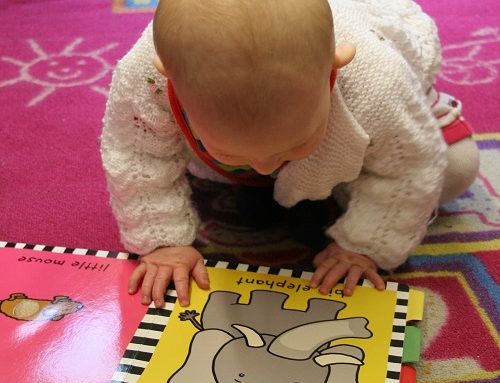 This can be a fun way of getting your child's alphabet learning started. Alphabet books can be created with one alphabet on a page along with the picture of an item starting with that letter for a child's visual aid. Children will love drawing items and gradually become familiar with alphabets and letters.
Make children write their books
Encourage children to write their storybooks and get them compiled in the form of a book. Once completed, help them correct it and add them to your bookshelf. Finding a book written by them in the book-shelf will create in them a sense of pride.
Create writing worksheets
For small children just beginning to write, try creating a worksheet where they can trace out letters and words. You can also create a connect-the-dots game by engaging your child tracing along the dotted line and finally finding out the letter which comes up.
Encourage reading
Regular reading helps expand a child's vocabulary and shows them different ways of using a particular word. This would make it easier for them to use these words on their piece while writing.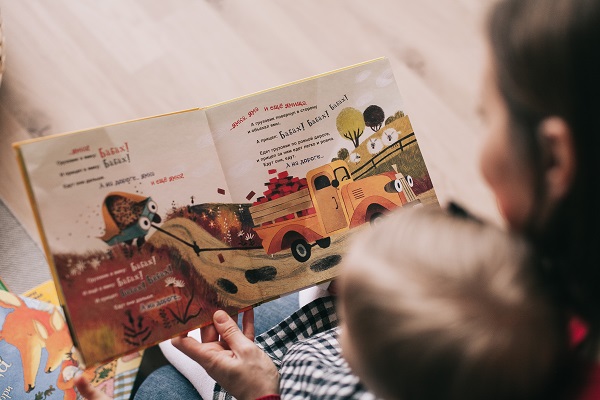 Encourage your child's love for reading as they grow. This can be accomplished in smaller children by ensuring that you too read along with them daily. Start Reading early. Those children who devour books, grow up to become strong writers themselves.
Write to faraway friend and relatives
Writing to friends and relatives who they don't get to see very often would increase your child's love for writing. They will be enthusiastic to tell about what they have been up to and would love it, even more, when they get a response back.
Creativity can also be encouraged by assigning writing tasks like making pen pals or writing a letter to each other at home and hiding them around the house to find.
Encourage journaling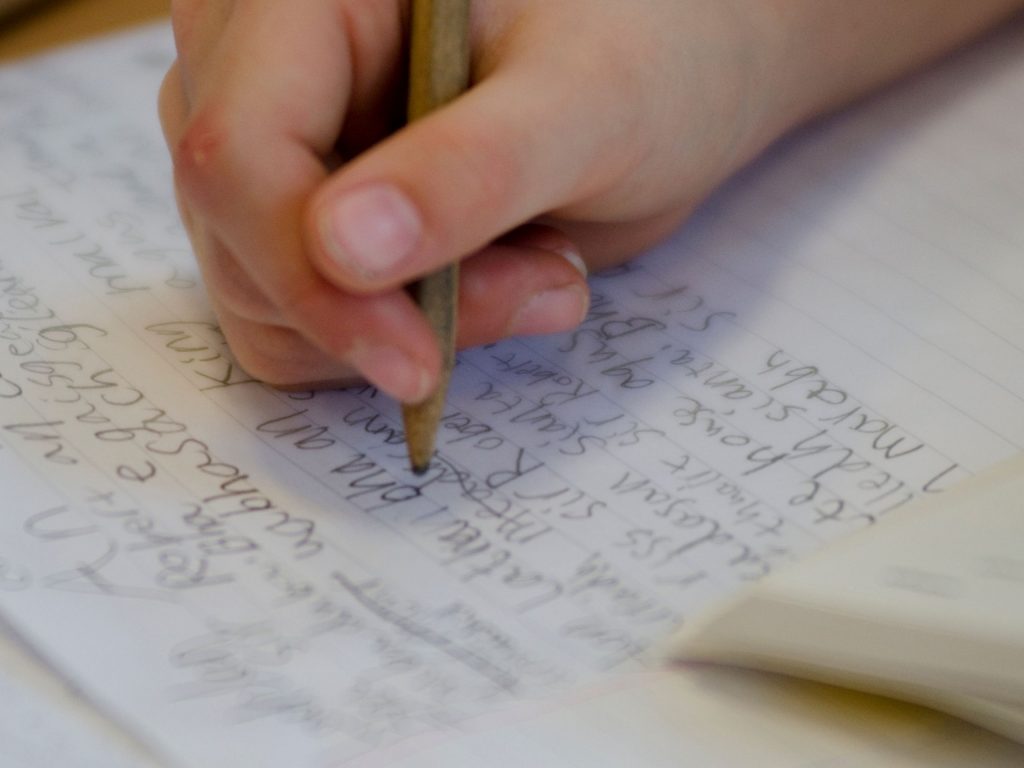 Creating a journal would be a great milestone in improving your child's writing skills. This is a great way to express your thoughts and ideas on a particular topic. Encourage your child to write in as much as possible and make it a part of his or her daily routine.
Create a writing space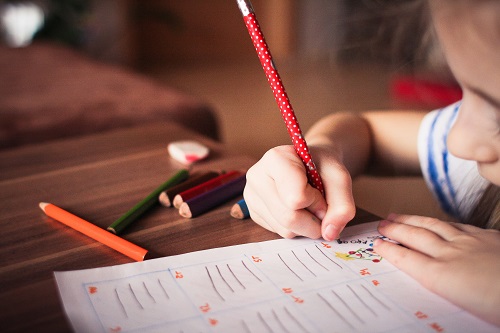 Dedicate an area of your home solely for writing purposes. Space should be completely devoted to writing. This will help your child to stay away from all distractions and he can focus on practicing writing skills regularly.
Connect your child's interest
Think about your kid's favorite book series or a comic character or whatever your child is fascinated about. Connect his or her area of interest to writing. If your child is interested in dinosaurs, encourage him to write a series on them, or to describe their features in an article.
Create story prompts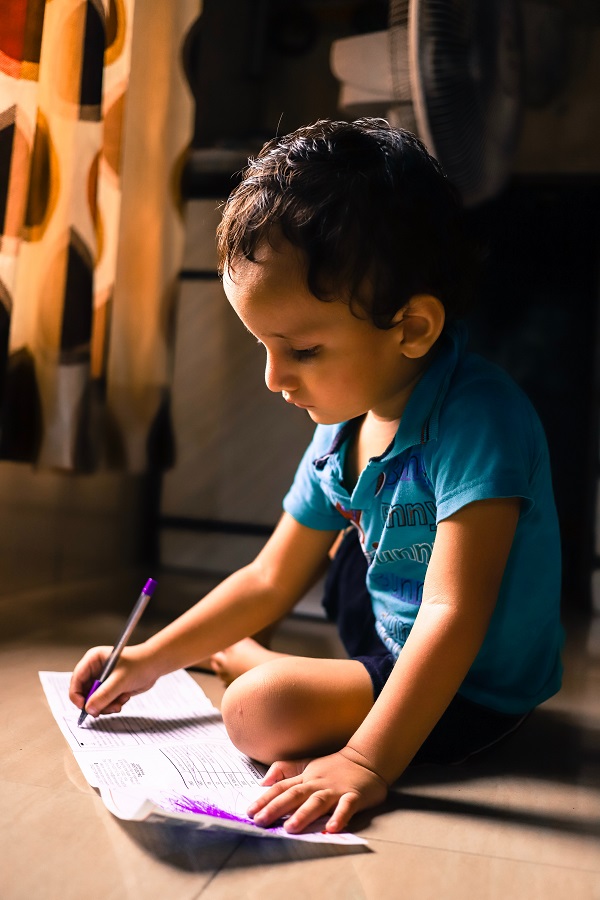 Suppose your child is obsessed with Pokemon. Encourage your child to write a new short story about Pokemon or ask him to create an entire series of Pokemon. This will add on to his creative writing skills and imagination, prompting him to write more and more.
Make apt use of Technology
Use technology to your advantage by promoting your child to create a blog. Engaging in such online updates would help improve their writing skills by encouraging frequent writing habits and creative skills.
Invest your time
Make yourself available to help your child in proofreading and spellings whenever your child requires it. This will make him confident in what he/she is writing to help him improve more.
Praise your child's work
Appreciate your child when they show interest in writing any piece. This appreciation will be an inspiration for him to write more and develop their skills.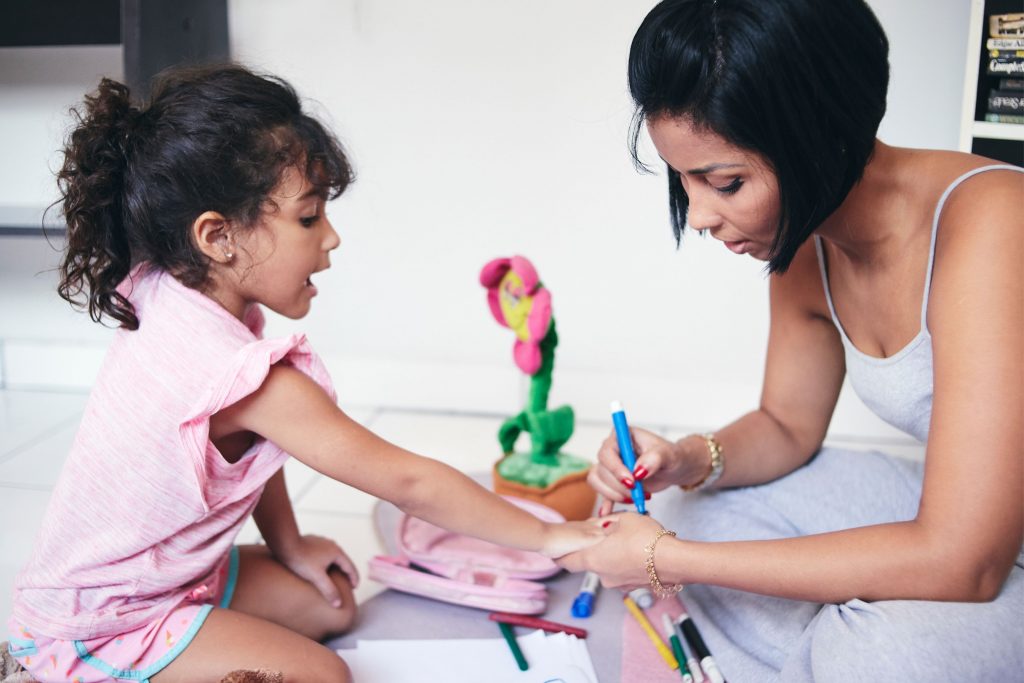 As parents, encourage them to write at schools, participate in competitions and try bringing out the best in them by your constant guidance and support. Give these techniques a try and along with some fun, you can see your children sparkling with pens.