You might have dreamt of idyllic tropical vacations surrounded by warm Eastern seas, bright sunshine, and golden-white sands! Yet, you may have cancelled your plans because a beach vacation with a toddler seems a daunting task!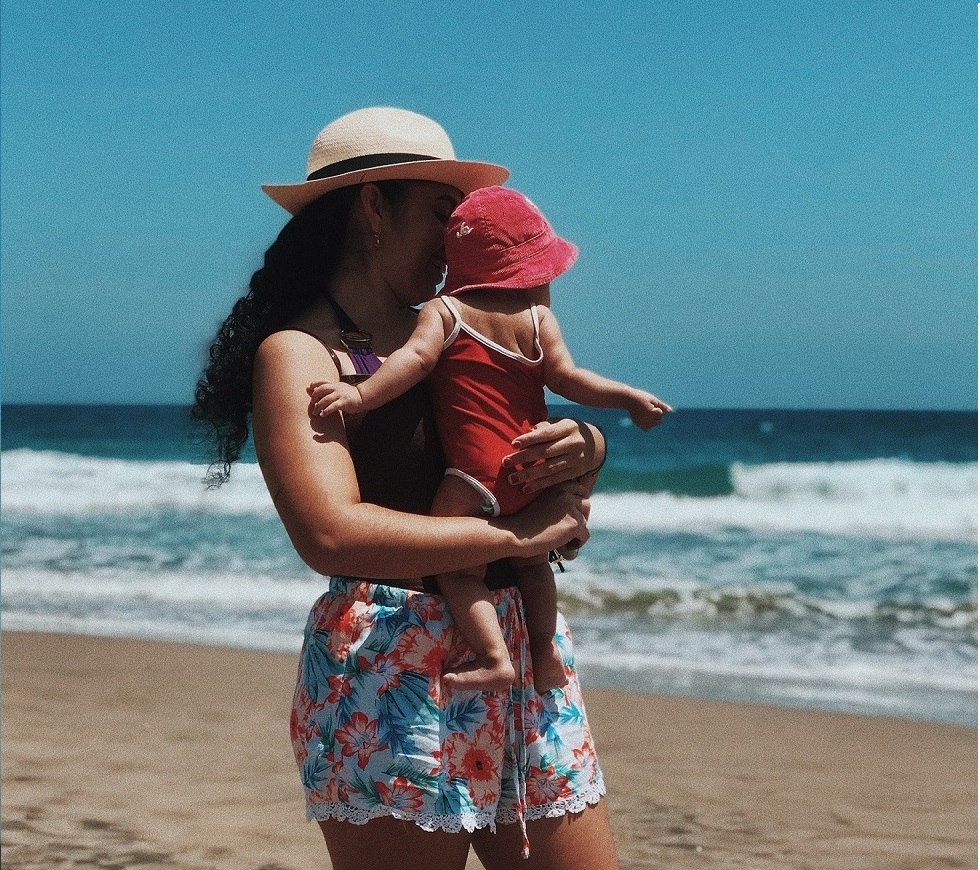 So here are some tips that will inspire you to book your next vacation at a beach resort without any hesitation:
Select the Destination
Tropical beaches are warm, sunny, and usually crowded. As you move away from the Equator, the beachside air is chilly and seawater freezing. If your toddler is prone to respiratory problems in extreme weather, they will be more comfortable at a tropical destination. So, if your pre-schooler suffers from heat and rashes in hot climates, then a hot tropical beach is not suitable.
The best beachside vacation with a toddler – A tropical beach during the winter season.
Choose The Hotel/Resort
The best child-friendly hotel will offer many fun activities for your kids (including the toddler). While choosing the best beach resort, look for amenities like:
Child-friendly menus
A good mix of sunlight and shaded areas
Toddler's toys and play areas
Sandpits with soft sand
Kid's pool with water toys and lifebelts
Lifeguards at the kid's pool.
Facilities on the beach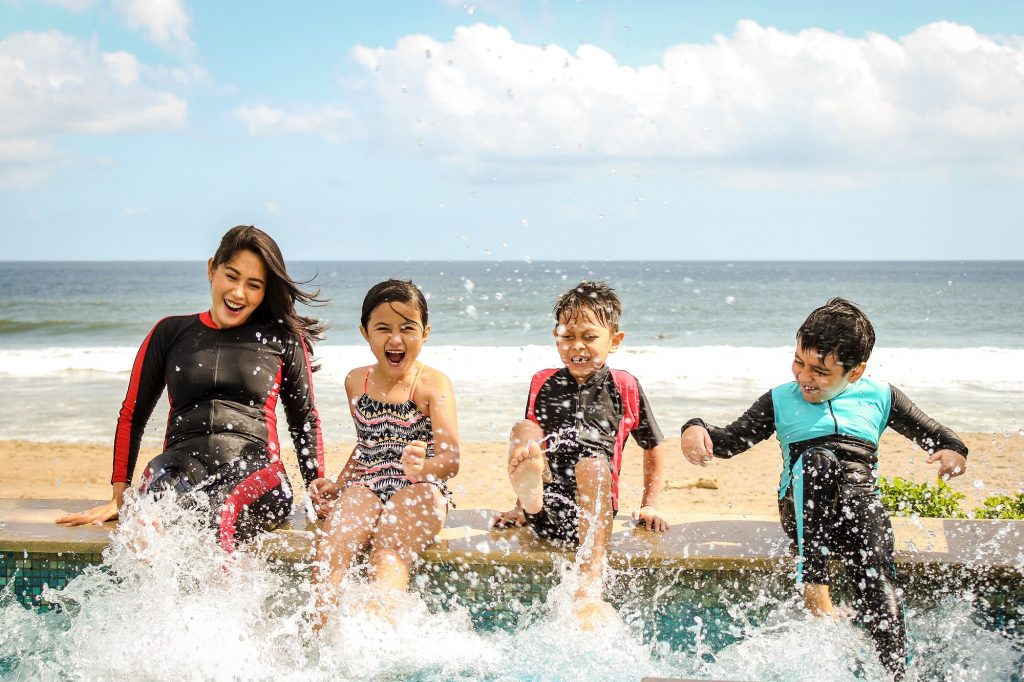 You are going to spend a lot of time on the beach and not cooped up in the hotel! When you are vacationing with kids and especially with a toddler, you will need separate diaper-changing rooms on the beach itself. Trudging across to the hotel to change the baby's diaper will be tiresome. Food vendors on the beach are another advantage to look for. The basic facilities like shower cubicles, shacks, loungers, umbrellas, and restrooms are usually available on the beaches. Most popular beaches around the world also have these extra facilities which you can look for:
Babysitting Services
Parasailing, kayaking, boating, snorkelling, deep-sea diving, and jet-skiing are some of the water sports you are probably looking forward to. But these are not the activities that one would associate with a toddler! A hotel that offers babysitting facilities within its safe environment will be a real boon. You could leave your pre-schooler for a couple of hours and enjoy the adventure sports activities. But don't forget to take your toddler along while you visit aquariums and go on trips to see dolphins, whales, turtles, and other wildlife.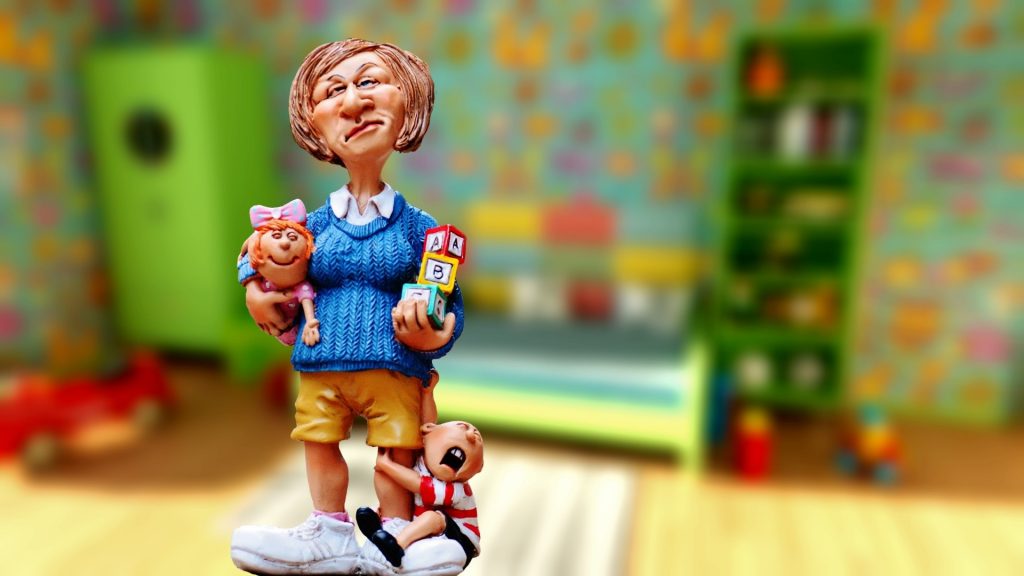 I suggest that you keep some time for unplanned beach activities for the toddler in the beautiful sunshine and golden sands.
Packing for a toddler
Besides the usual items like a change of clothes and extra diapers, you will need lightweight toys like balls, buckets and spades, and a few water toys (e.g. plastic ducks). Other essentials you need to carry to the beach for the baby are:
Child-safe sunscreen lotion
Sunglasses
Swimsuits
Wide-brimmed hat preferably made of straw (usually available locally)
Waterproof footwear.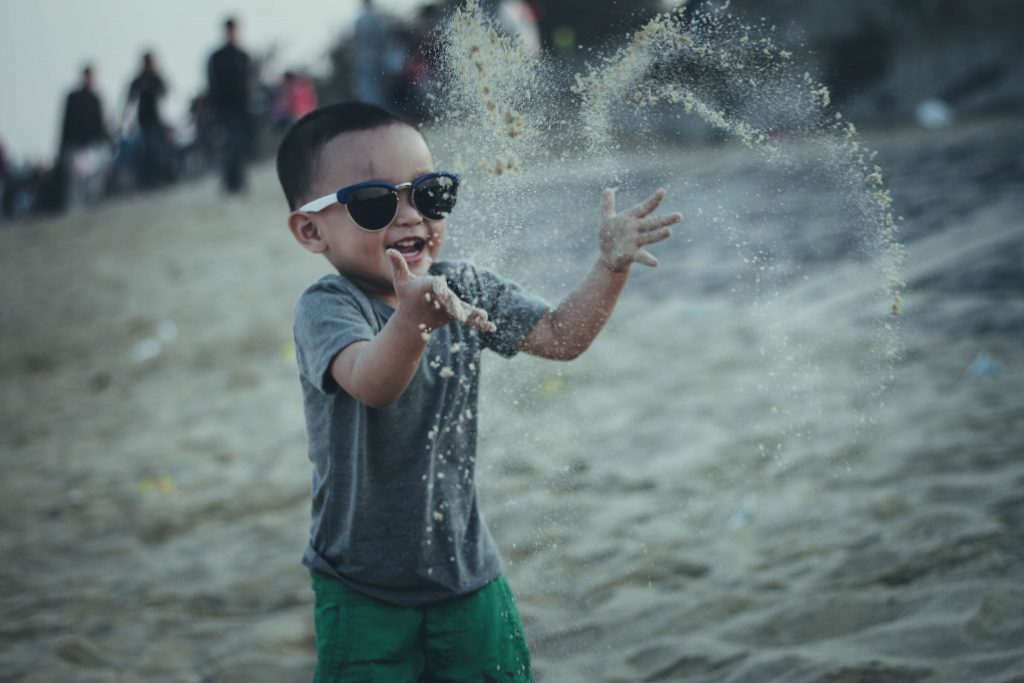 Wishing you the best beach holiday with your toddler! I hope these tips will not only help you but make this vacation a memorable one.