Are you a parent of twins and ruminating how you will manage globetrotting along with them? There are a lot of you who avoid hasty and long-distance travel just because your child twins are not used to it. Or, is too notorious and picky while sleeping. There might arise a few scenarios where you cannot avoid travelling. For instance, your better half might be serving in the army or a government post where transfers are frequent. There are a few tips for you while travelling with your twins hassle-free. Let us have a look at some of the most effective ones.
By using an Inflatable Air Mattress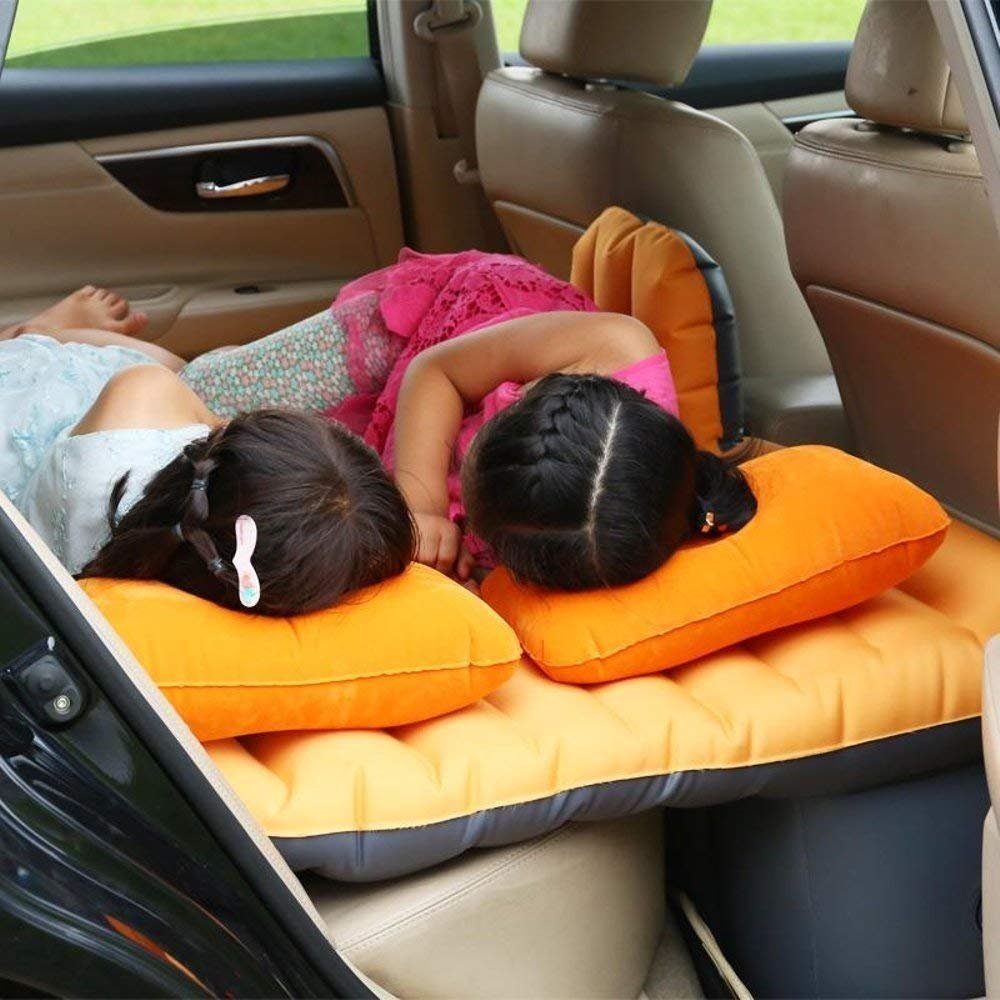 This is an effective way to accommodate the twins while you are on the go. There are loads of blow-up mattresses available online on Amazon and a few other e-commerce websites where you can find comfy inflatable mattresses. These are pretty lightweight to carry anywhere and you can easily roll them up when not required. However, you must be skilled at training your twins beforehand for sleeping in these mattresses at home. They could find it tough to adjust to this in one go. Hence, if you are intending to use this during travelling, you must train your fussy toddlers beforehand. See how well they can adjust to this.
By using cribs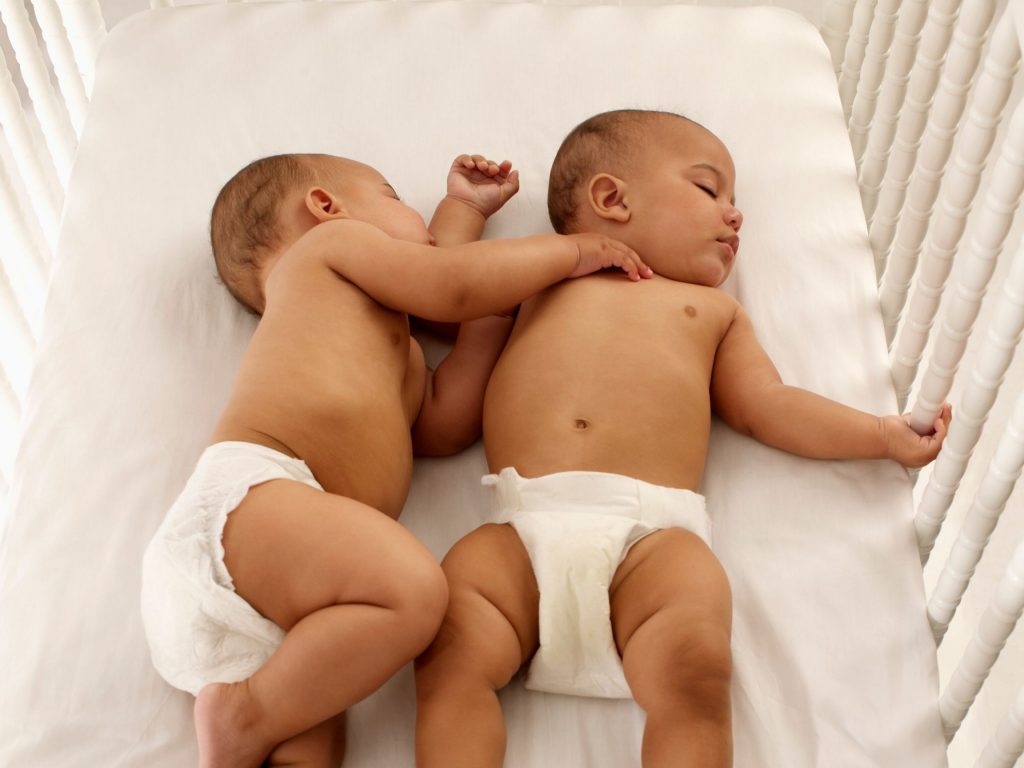 If the cribs are comfortable enough for your twins to fit in and have a sound sleep, this is a pretty effective way for you. Several toddlers have slept in these cribs for years. As a result, they want to fit inside as long as their size permits, regardless of their age. If the twins sleep well in it, you may carry it. However, you might find it bulky.
The one twin per parent formula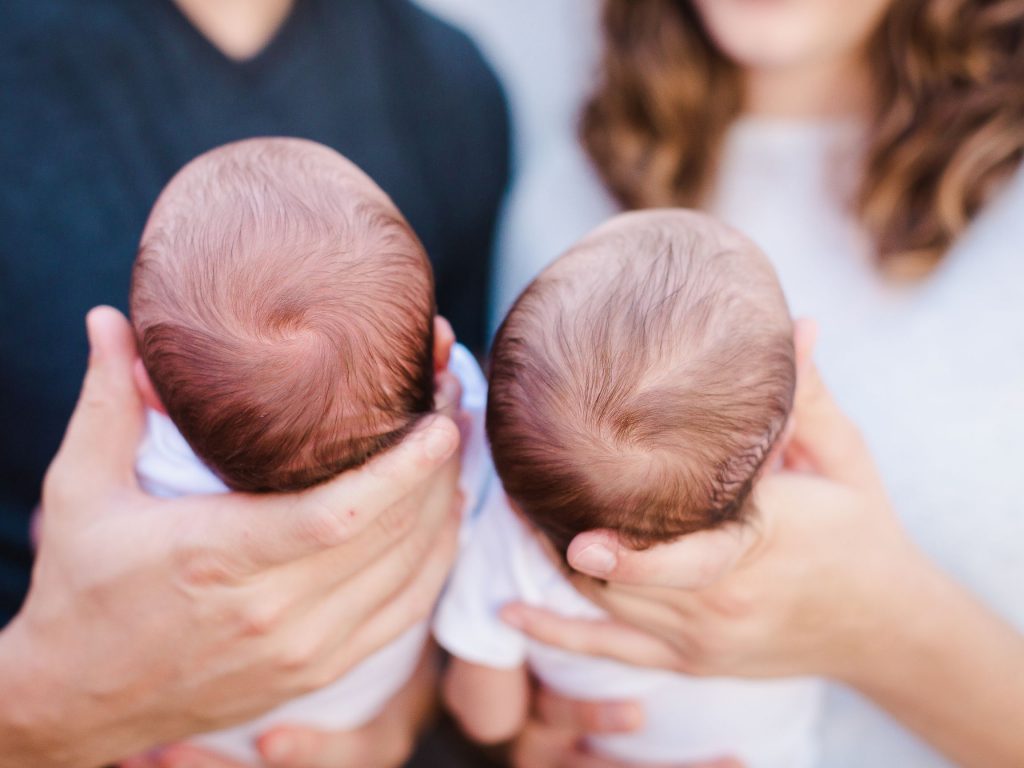 You might want to see if each of your two toddlers prefers to sleep with either of you. You can try this out for a considerable time at home before attempting it first up on the go.
You will be overwhelmed if they prefer this kind of sleeping method. This will save your money in buying different sleeping stuff for them as well as the time when you make beds for them. Also, the children who sleep with their parents up to an age share a better camaraderie with them. This is scientifically proven in many kinds of research.
By using fold-able tents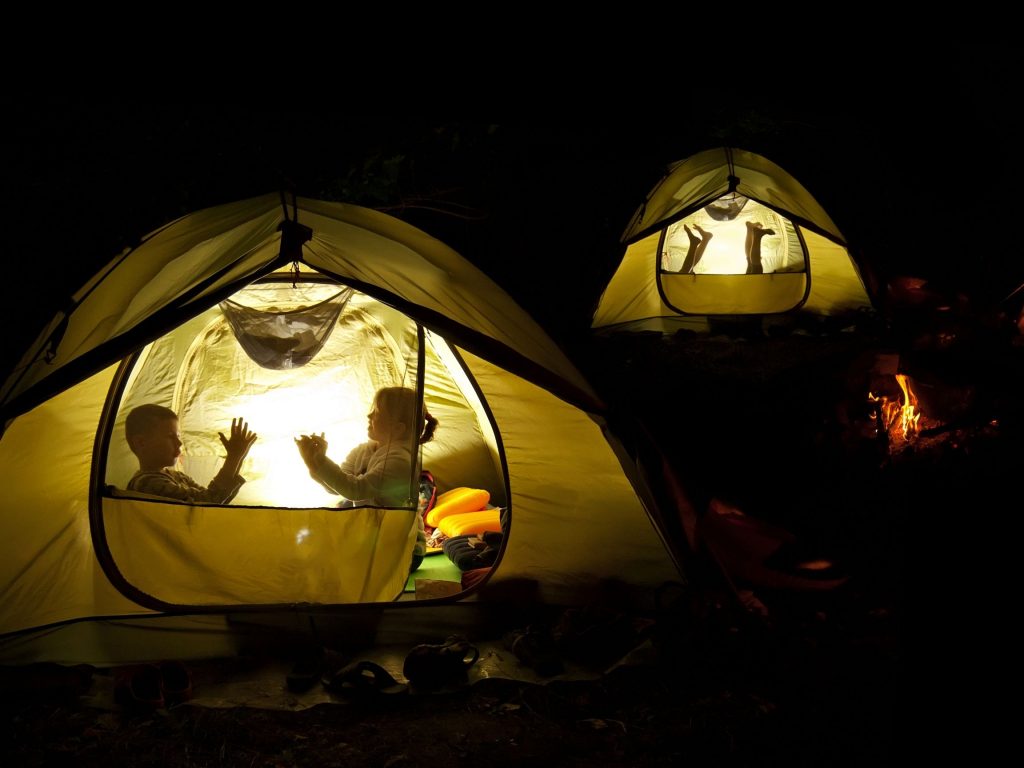 There are a few flexible and foldable tents available online which work well for your child. However, you must carry their favourite blankets along with this, lest they will find it a bit tough to adjust. There are tents which come pre-built with flashlights as well. This makes it an exciting option for you.
There are loads of options available in the market. You have to figure out what works best for your child. The most comfortable of options for a particular child might not work for the other. See what best fits your case.