From bathing and feeding to putting the twins down for sleep and changing diapers round the clock, life with twins can be as strenuous as it is satisfying. Even though the first few weeks are a bit of a twister, you can work towards setting up a flexible sleep schedule for your twins, which will work together with their feeding routine. Experts explain by six weeks your infants' feeding routine should be calming down and they should begin sleeping for no less than one long stretch at night and waking every three to four hours to feed.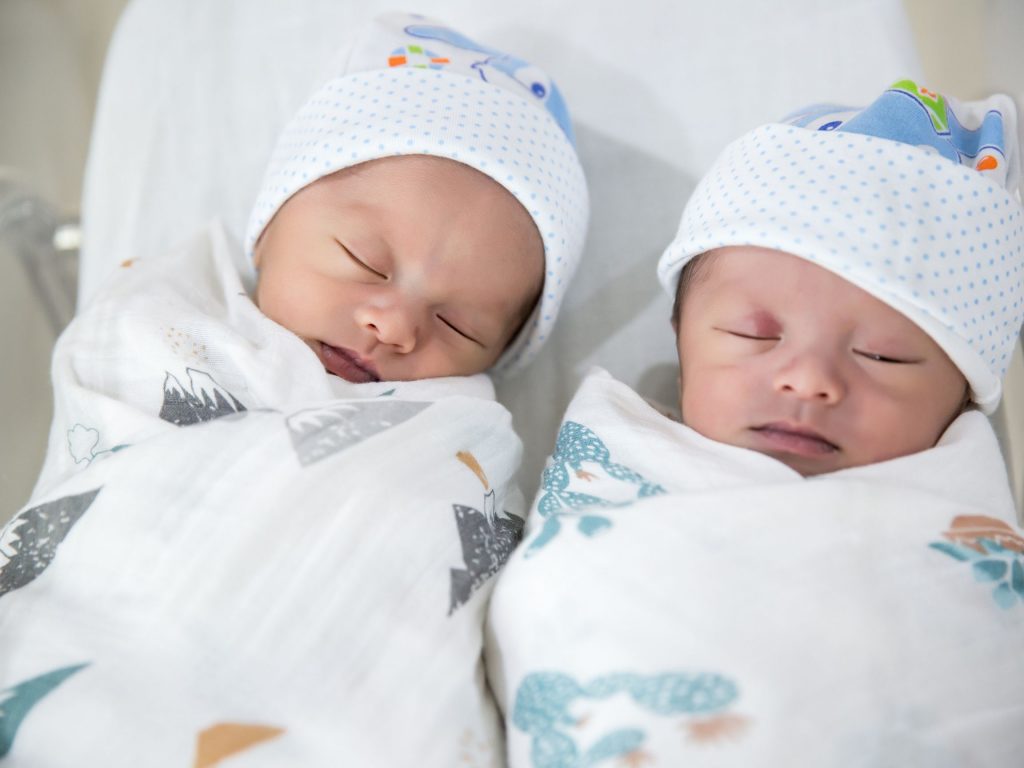 Here are some effectual means to get your twins on a similar sleep schedule:
Make sure that the twins sleep in the initial weeks together
There is no doubt that twins feel comfortable with each other and are calmer when placed next to each other, particularly in the first six weeks after birth. A study reveals that when newborn twins sleep in a single cot, they tend to have the same sleep schedule. This is since they tend to move nearer to one another and contact, hug and hold each other. They also get up at the same time, which makes their life much easier. They also normalize each other's body temperatures, which assists to keep them quiet and transition into the world after birth.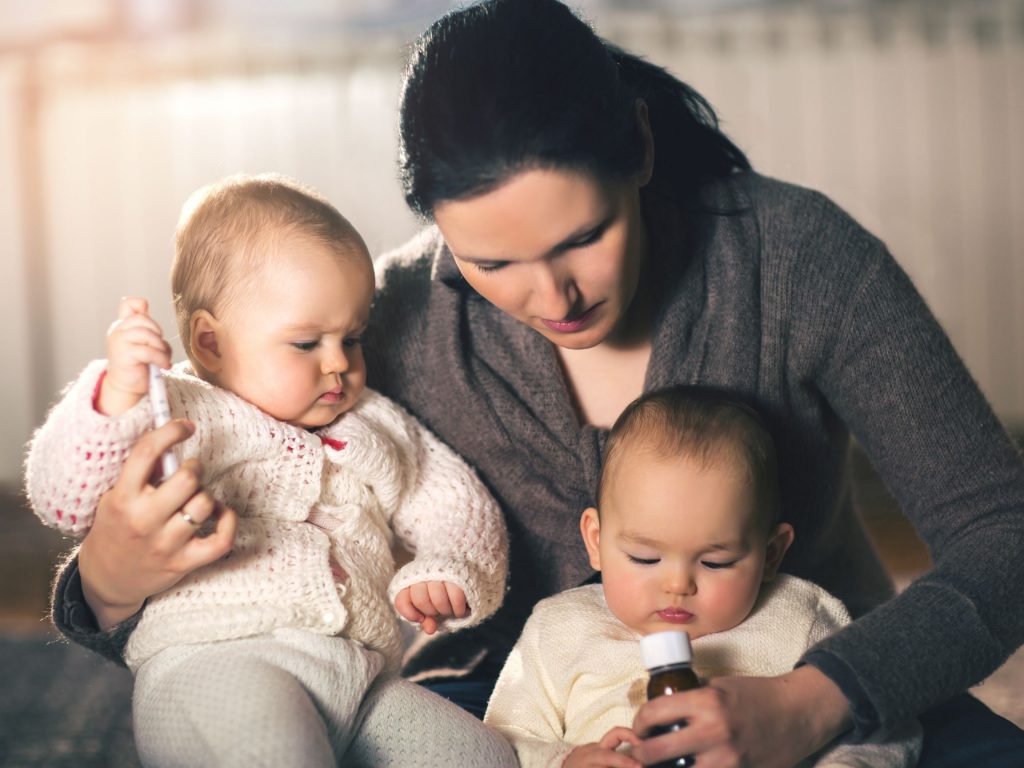 Feed them at the same time
Waking a sleeping baby to feed in the night may sound like a mad idea, but it is a perfect tactic with twins. In the early days, if one baby is wide awake and it is close to feeding time, feed both! Once your babies grow older, you will find that they are asking for more frequent night feedings and a longer stretch of sleep. Remember that twins grow speedily and are hungry frequently, so when they strike a growth spurt you may need to feed them repeatedly. This is usual and should not last more than a week.
Put down your twins drowsy but awake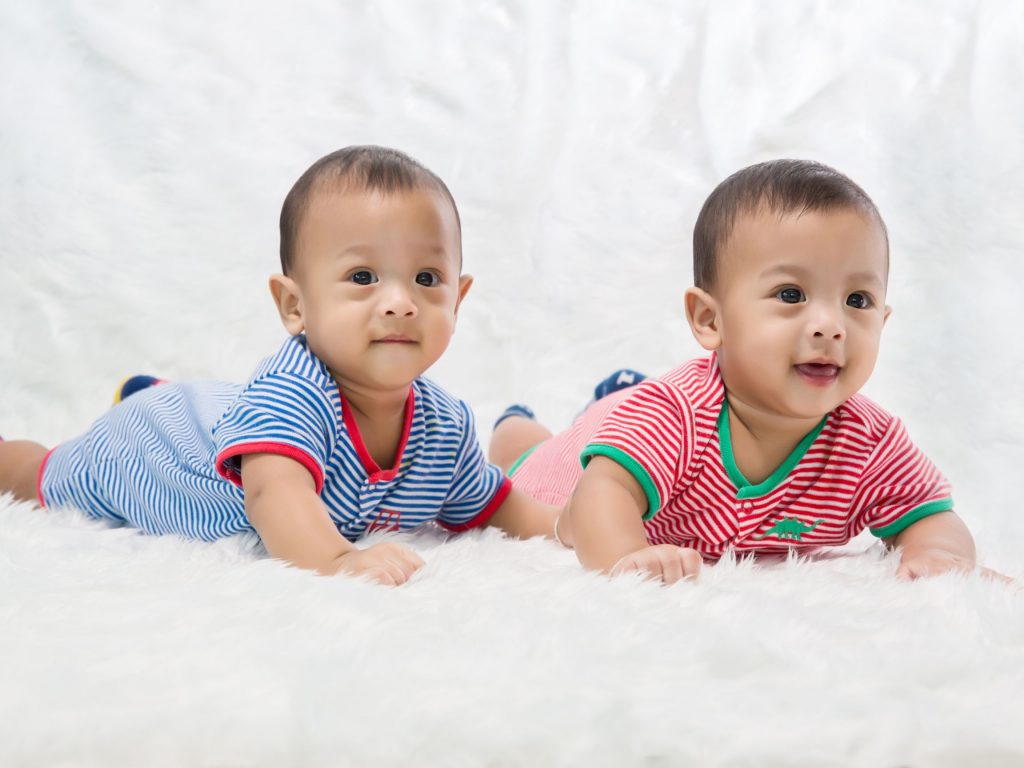 It is easy to rock one child to sleep in a bistro or the car, but when it comes to having twins, try to allow them to fall asleep in their cots when it is nap time rather than holding or rocking both of them at once. If anyone of them is bothering at sleep time, lift him/her to pacify and put the infant to cot again when he becomes sleepy. Teaching twins to self-settle is a great lasting tactic.
Make a calming sleep environment
When it comes to assisting your babies to sleep during the day and night, refer to these below-mentioned tips: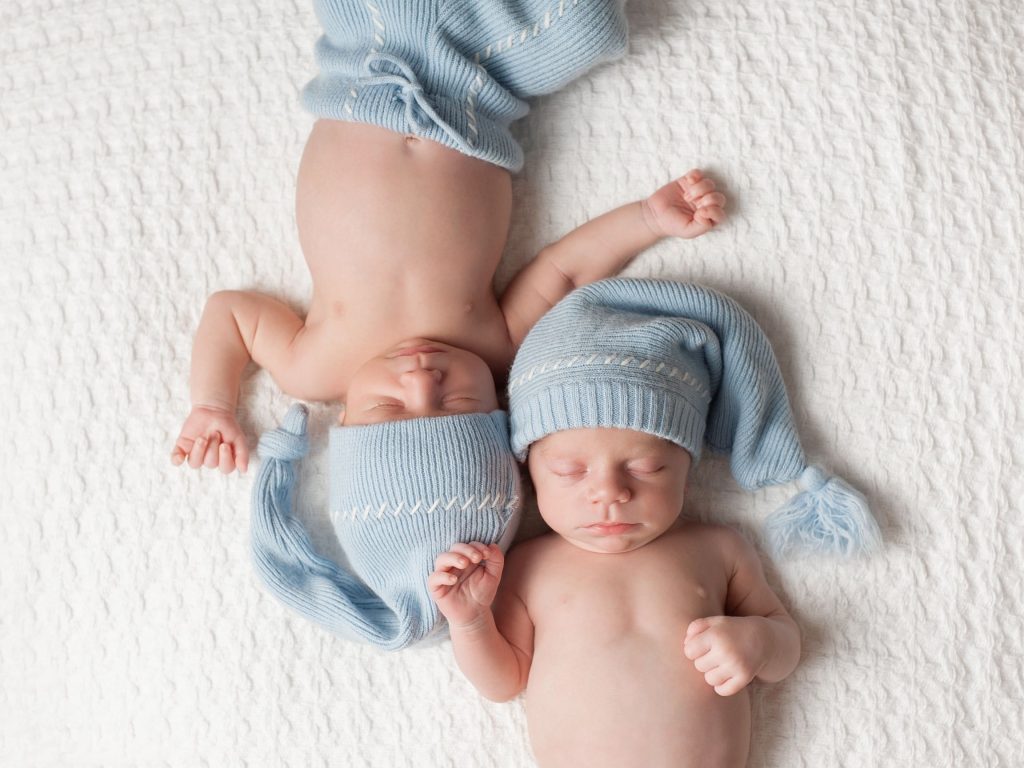 Stop over-drowsiness by restricting their awake time between sleep to forty-five and sixty minutes during the day
Keep them swaddled in a stretchy 100% cotton blanket when it is time to sleep
Dim the light in the room by closing the curtains and using block out blinds so there are no bright lights that can over-stimulate them
Use white noise, such as the sound of the ocean or a fan, to imitate the sounds of the womb.
Keep night feeds silent by remaining in the sleep zone, in a dark room with restricted interaction.
Lastly, give it time. A schedule does not take place in a day; it evolves over weeks and months.