There is no magic age at which your child is ready to start learning how to use the potty. But most children attain the skills they need to start potty training by the time they are 18 months old. Girls tend to be prepared a few months earlier than the boys.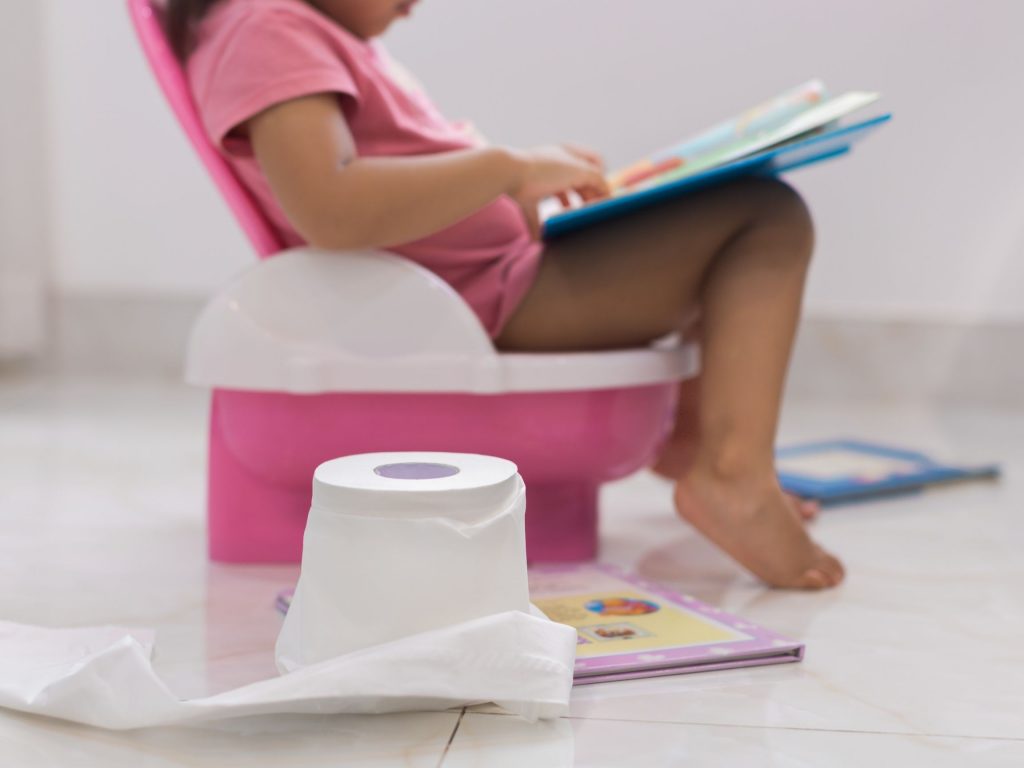 Getting your children trained is helping them to move towards independence and an understanding of what it means to go to the toilet like a grown-up.
Signs indicating your toddler's readiness to be potty trained
Physical signs
You are changing a few wet diapers
Your baby is having regular and well-formed bowel movements at comparatively predictable times
You develop the feeling that a baby's bladder muscles are developed enough to hold urine. This can be understood when a child has a dry period of at least two hours or during naps.
Baby doesn't poop during the night.
The baby urinates a fair amount at one time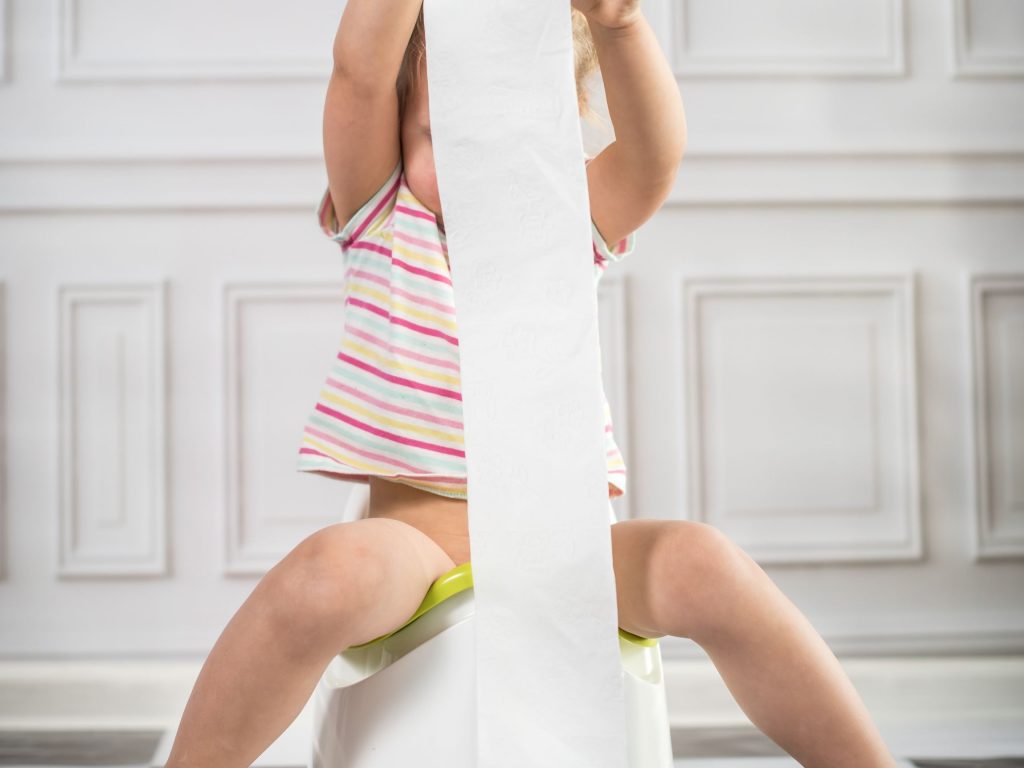 BEHAVIOURAL signs
Baby can sit down quietly in one position for 2 to 5 minutes
Gives physical or verbal indication when your baby is having a bowel movement such as grunting, squirming, squatting or tells you by holding his or her genital areas. 
Demonstrates the desire for independence
Your baby isn't resistant to learning to use the toilet
Cognitive signs
The baby can follow simple instructions and requests such as "do you want to go to the toilet?" or "Get your toy".
Your baby understands the physical signs that mean we have to go to the toilet and can tell you before he feels with or even holds until he has time to get to the potty
Has his own words for urine and stool
Realizes the importance of putting things where they originally belong.
Preparing your child for potty training
Using a potty will be completely a new process for your child, so get him/her used to it gradually. Talk about hygiene, make your little one understand what a wet nappy means. Make your child understand that a toilet is a place where you go when you have a bowel movement.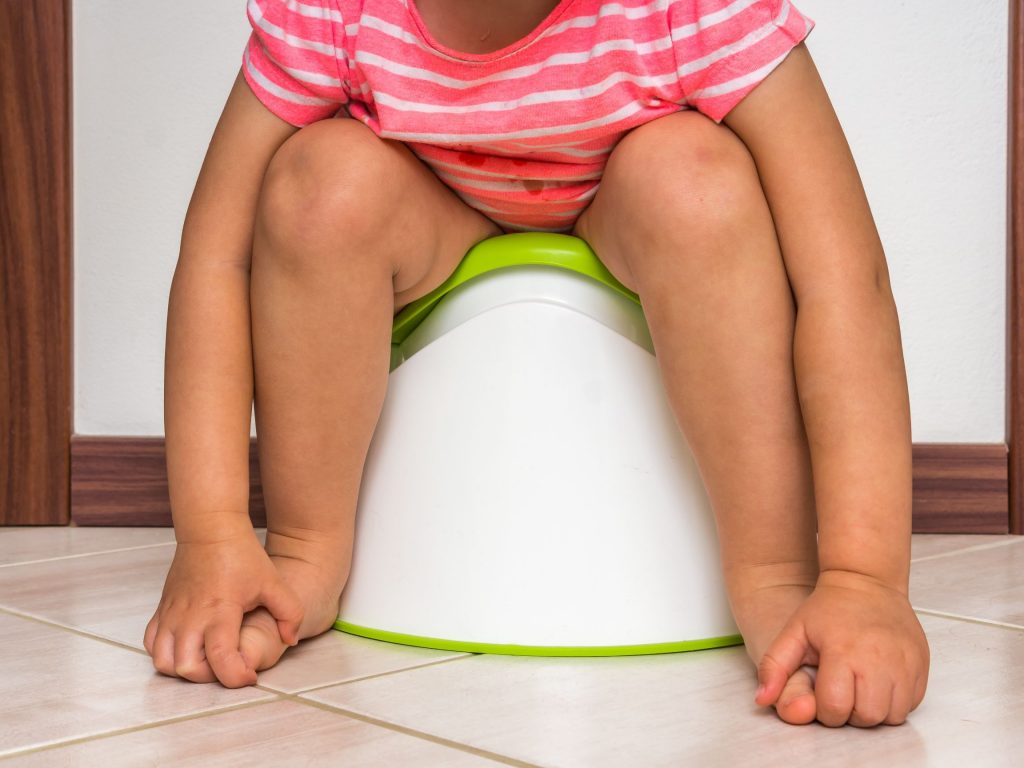 Show the baby what a potty is and leave it at a place where a child can see it. Also, explain what it is used for. If you have an older child, your younger one can see him using it which would be of great help.
How to start potty training
Fix a place and stick on to that. Preferably keep the potty in the bathroom. Encourage your child to sit on the potty frequently. Take the help of a toy or a book to engage your child and sit on the potty.
If a child is happily using potty continue using it regularly. What if a child is IELTS lightspeed upset with the idea, just put the nappy back on and leave it a few more weeks before trying again.
Potty training with a disabled child
It is a bit more difficult to learn to use a potty or toilet for children with disabilities or long-term illnesses. This can be challenging for both parents and the baby, but do not avoid potty training for too long. Be more patient and help them conquer the skill of using the potty.
Be patient and compassionate with your child
Understand that compelling your child is never going to help him/her in succeeding this skill. Rather toddlers can be very stubborn at times and this will ruin the entire complete process. You need to be patient and devote time consistently and continuously for a few days until your child understands the significance of using a potty.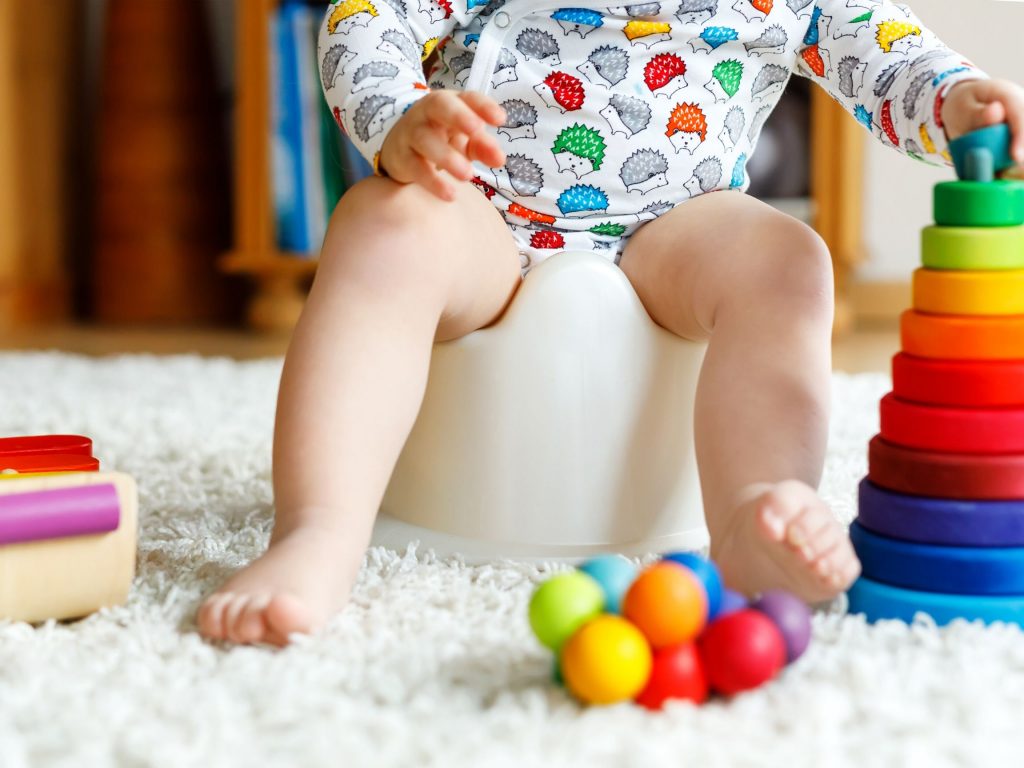 Helping your child conquer the skill of using a potty when he/she needs them is an achievement. Appreciating your baby when he/she uses the potty correctly will help your child be delighted when they succeed. Help them follow a schedule and this will be a huge milestone for your child's independence.